The Maya (Illusion) of "Self" Part 1
I AM.
I AM…
These two words, the mere fragment of a statement, and yet an all-encompassing declaration in and of itself, are the most provocative and powerful utterance in our human language.  Whatever word we choose to place after this little snippet of a sentence is usually an uninspiring and very diminutive appraisal that we each hold of ourselves, as a series of labels that we identify with and subsequently take into the world every day.
Our entire mental construct of what we think life is, how it works, our place in it, and what we are, has been taught to us through endless social conditioning; and a redundancy of messages, massaged into our psyche that we passively accept as true.
Who we think we are is relative at best because, at the level of our egoic mind, we see ourselves only through the lens of all our social conditioning.  The "conditioned-self"  that we tend to identify so strongly with, is only an accumulation of impressions or beliefs we've gathered about ourselves over the course of a lifetime and pieced together as a collage of adjectives we would use to best describe ourselves.
Living at this level is to be trapped in one's karma.  "Karma" is the cumulative sum of all the impressions made upon us from all of our combined experiences that have served to fashion the lens that we see ourselves, others, and our reality through.  Karma is our perception of reality created in each moment by our biases, prejudices, opinions, and beliefs – all of which have been learned by assimilating the biases, prejudices, opinions, beliefs, and perspectives of the influential people in our lives.   These impressions are made upon us by well-intentioned parents, friends, teachers, clergy, pastors, politicians, and no so well-intentioned media, marketing, propaganda, etc.
From constant programming, most of us see ourselves as separate from everything that surrounds us; detached, isolated, and defined by the boundaries of this physical body we reside in.  But, that is only an illusion.  We at the core of our being, our essence, don't exist in isolation.  We are intimately tied into and connected to everything that surrounds us.  This separation we experience is only one aspect of the illusion of Maya (what we perceive as the "self") and comes from a profoundly underdeveloped understanding of what reality on the physical plane is – an illusion.  
Quantum Physics tells us there is no "physical reality" in the sense we think of it as physical.  It's ALL just fields of energy at play in an endless ocean of infinite frequencies interacting with one another.  What appears solid and static at the macroscopic level of our senses, at the sub-atomic level is actually vibrating.  EVERYTHING is vibrating!  What appears solid is just a field of energy vibrating at a frequency that's commensurate with our tactile senses so it appears to be physical like us.  Speed up the vibration, things become liquid.  Speed them up more things become gases, sounds, plasma, and even light.  We are part of this system and we too are just a field of energy, though our "senses" would tell us we're "physical" matter.
At the level of our senses, life is largely illusory, because any given experience we're having is in fact, only going on within us and ultimately created by our perceptions, not our actual senses.  This is why two people can see the same event and have two entirely, distinctively different experiences within them with vastly different emotional responses to them.
As John Milton wrote in Paradise Lost:
"The mind is its own place, and in itself can make a heaven of hell, or a hell of heaven.."
As we wander through the world with our senses tingling and interfacing with the external environment that surrounds us, our brain interprets incoming stimuli – lights, sounds, tastes, tactile senses – and, creates an experience within us.  It not what's going on around us but rather our perception of what's going on around us that creates our reality and how we experience each moment.  External events create ripples of biochemical exchanges within us, that we interpret as the experiences we're having.
EVERYTHING, every experience we're having is only happening within us, not without.  We cannot experience anything outside of ourselves.  Our internal and external environments are not mutually exclusive realities but are inseparable and intimately connected.  Suffice it to say, without diving into quantum physics, and the concept of "superposition," (the collapsing of reality around wherever we direct our attention) that nothing really exists without our perception or conscious awareness of it.  And yes, this is eluding to the same idea as the philosophical conundrum, "if a tree falls in the forest, but no one, no animal is there to hear it, does it actually make a sound?"   The idea is that reality doesn't exist if there is no conscious observer of said reality.
A practical example may help.  Every night when we retire and crawl into bed, shortly after falling asleep, there's a gap between when we fall asleep and when we enter into a dream state.  During this period of time there is no awareness of anything.  Everyone you love, your pets, your house, the status symbol in your driveway, your titles, the entire universe and the whole of existence, ceases to exist for you.  But as we know, "YOU" don't cease to exist.  Tied into this vehicle we borrow, this is a trick of the mind.
Think of the human brain like the CPU in a computer going into "sleep mode."  Though in "sleep mode" it still has access to all of the information it's collected and stored, once awakened.
When we awaken, the interplay between the energetic triggers at the surface of our senses sets off a cascade of bio-electric impulses, like fireworks within this body we're borrowing, that we interpret within us as the experiences going on around us.  In essence, we are the center AND the circumference of every experience we're having because again, Life is always and only going on "within" us.
The problem with relying on our perceptions is that they are very deceiving, especially in terms of trying to define what's "real" and what's "unreal."  Anyone who's ever woke up in the middle of the night and mistook a shadow for something else knows our perceptions can deceive us.  Interpreting a belt on the floor, in the middle of the night, as a snake, creates a very threatening experience within us, when there is absolutely no threat to us at all.
Einstein acknowledged this, when contrasting Newtonian physics and our perception of the world at the macroscopic level, with how reality appears at the level of quanta (sub-atomic), once sharing the sentiment that "reality is merely an illusion . . . albeit, a very persistent one."
Perhaps the most persistent illusion we suffer from, in what we would define as our "physical" reality, is the belief that we are this body we inhabit, living on a planet in a vast cosmos.  We hold the belief that we are alive in this body at the moment, living in this physical form, and will someday meet our demise and just "expire," when our body meets it end.  We celebrate birth as a glorious beginning and death as a tragic end, which we forget is part of every journey.  Every journey has a beginning and an end.
This is an easy conclusion to arrive at in western society because our entire perspective is outbound.
Our busy lives leave little time to cultivate a much deeper understanding of who and what we are and how we are tied into this thing called "Life."   For most, Life is a repeating pattern of redundant weekly schedules, tasks, and obligations.  Through our academic rigors, preparing us for entry into the workforce and by the stock tickers on Wall Street, we have been programmed to live Life merely at the level of functionality; waking up to alarm clocks, going to work, coming home, watching tv, going back to sleep, and hitting "repeat."  We dutifully pay our bills, shop, and take in a football game or some other form of entertainment on the weekend so we can decompress and start all over again on Monday morning.
Society cultivates this hyper-focus on everything external to us because it's needed in the marketplace.  Offering a vast kaleidoscope of indulgences, we compulsively externalize our emotional well-being and import our feelings, through the purchase of things and experiences.
Life itself is sold to us as a product.
The marketplace is built upon and kept growing by promoting the "cult of personality," superficiality vs. substance, the promotion of our temporal existence vs. our spiritual evolution, and the constant promotion of fear, inadequacy, and insecurity, where life has been reduced down to a competitive money sport.   It keeps us shopping and looking for happiness – "out there."  It offers countless remedies for our boredom or feelings of inadequacy, in the form of a constant barrage of celebrity endorsements and advertising always hyping products that add convenience, beauty, and style to our lives with the promise of inching us closer to "bliss."   But bliss and satiation are unattainable, as the marketplace is constantly producing more and more to consume, new and improved versions of everything, with "planned obsolescence" in the design of everything as a rule.  Everything is outdated very quickly which always leaves us wanting the "latest-greatest" and wanting more and more.  One need look no further than the human behavior displayed on "Black Friday" or at any Apple Store on the release of the latest iPhone.  Shopping has truly become the opiate of our times.
For decades, we've been inculcated with messages designed to program the individual out of the individual, to devalue diversity,  and to reduce the masses down to isotypes;  monochromatic, unidimensional, malleable worker bees and consumers trying to become what the world has deemed "acceptable."  Programmed to think about ourselves, others, Life, and the world around us, the way it has been prescribed to us, we see reality through a fisheye lens, very narrow in focus.
As consumers, happiness is promoted as something we purchase, not something we actually become.  Happiness becomes elusive, transient at best, and an entirely external pursuit purchased in increments.  As a result, our self-image and emotional well-being are largely determined by our ability to accumulate material wealth and status symbols that convey an achieved level of success.  But, none of this says anything about who we are.
It's unfortunate, but life comes at us pretty quick.  Pushed out of the security of the nest (home and the boundaries that define our sense of security), we're taught from a very young age that what we "do" defines who we "are."   This is why we pin labels on ourselves.  We're encouraged to "find" success, happiness, love, and self-worth, as if participating in a scavenger hunt, never realizing that none of these are acquired from anything external to us.  So misguided with this seemingly ostensible perspective of life as a money grab, and that money will solve all our problems, we completely neglect the most vital aspect of living . . . "self-awareness."
The direction we're given is not only misleading but can have devastating, life-long, adverse effects on our sense of well-being.
We're not encouraged to delve into the inner dimension of our being to discover what makes us, "US."  With our focus constantly outbound, always looking for the next experience to create a desired feeling within us, our self-awareness becomes dulled to the point of becoming imperceptible.
Our essence becomes constrained by the straightjacket of our ego and its constant bantering that urges us to live only through comparison and competition.  As a result, our essence is lost to insecurity and feelings of inadequacy, buried under layers and 
layers of a well-designed persona we've created to protect our vulnerable inner child; the innocent, eternally present aspect of ourselves that knew only how to be bewildered by the miracle of life, before the "been there done that," predictability of life set in.  Our primary concept of "self" becomes our identification with our body and a series of self-applied labels, comparing ourselves to others.
It's unfortunate, but only a short period of our life is lived from our authentic self; that part of us that existed before we were taught what to think, what to believe, and how to see things.
From birth till around the age of eight years old we have no self-awareness, no concept of "I" as something separate from everything else, much less the ability to define ourselves as "I am . . . fill in the blank."  There is no "ego" yet.  Life during this period is completely experiential, like a dream, where time doesn't exist.  There is no sense of fear, apprehension, expectation, or agenda.  Children live immersed in the eternal "present" moment; an ability we lose as adults, where we are rarely present.  How little control we have over our mind that often is working against us.  We find ourselves drifting effortlessly into the past, ruminating on past experiences, lost in our memories or projecting ourselves into the future with fear and anxiety of the unknown with an overactive imagination that we can't seem to turn off.
Looking into the eyes of a young child, you'll see that most often there is no self, only an empty yet expansive presence behind the eyes.  "Essence" is all that is contained in the body of a child, and essence has no concept of time, no worries, no fear, no expectations,
no script, no ego.  For a child, nothing exists beyond the precious bubble of time or temporal experience they are involved in at any given moment.  If only that could last forever…
By the age of 6, our indoctrination into society begins.  We are placed in schools where we are taught to prepare for entry into a task-oriented business world that operates according to a very fixed schedule.  Time, something that didn't exist for us, now becomes an integral part of our lives and something we are taught to become very acutely aware of.   For the first time, our lives are given structure, and we now have to learn how to compartmentalize time devoted to our own personal interests and the obligatory time devoted to our education and preparation for entry into the "system."
In the classroom, we are taught vocabulary, colors, numbers, names of everything, and not only how to think, but what to think.  We exchange our imaginations for rote memory and the regurgitation of facts, most of which have no relevance to us whatsoever.
Sadly, most of what we are taught goes unquestioned by our fledgling little minds, that simply trust that what adults are subjecting us to is in our own best interests.  Lacking any sense of discernment, our entire focus is outbound.  We're taught that life isn't something that "is," it's something we need to prepare for so we can begin participating in it.   So in preparation for our entry into life, everything has been labeled for us, defined, mapped out and explained.  As a result, we see ourselves and the world as a series of labels and never see the "essence" of anything ever again.
Ultimately, what we are being taught through our schooling process is how to become "essential," "relevant," and how to "compete" in the world.  We mindlessly recite our allegiance to a country before we even know what the words mean.  We quickly learn that the world is divided up into teams, and establish that a "country" is the team we belong to and something separate from every other country.  With our clever intellect, we divided reality into a never-ending list of dualistic concepts: right-wrong, good-bad, gains-losses, us-them, etc.  We're taught to compete for good grades, compete for the best attendance, compete in sports, compete for prom court, compete for college placement, compete for jobs, compete for advancement, compete in the marketplace, and to compete against one another for not only survival but an imaginary social status that we think somehow defines us.  From this level of thinking our "ego" begins to emerge.
Our "EGO" is just a poorly designed coping mechanism we construct to hide from others the innate sense of fear we feel as we venture out into the world alone.  It's all posturing and it's all a bluff.  We feign confidence, when in fact, most of us are just struggling to love or even like ourselves.
Life is no longer something we are connected to and having a symbiotic relationship with, but rather something to contend with and compete with.  We see even the Earth as something to conquer, subdue, exploit, and cannibalize for the marketplace.  We become separated and detached from everything, dividing even ourselves into two entities: our essence and our persona or ego.
Our ego is an illusion, a mask, a persona or personality that evolves over the course of a lifetime by comparing ourselves to everyone we've ever met. We grow into this mask we wear over our consciousness.  This external image we project to the world, whether as a professional persona in the world of business or the personality we develop for our personal endeavors and relationships, creates a focus that only distorts the perception of who and what we really are . . . our "authentic self."  We are encouraged to wear these masks so long and so often that we forget the "essence" of who we are beneath it.  As a result, living a life of casting shadows, we are provided with only a few brief glimpses of our "real self," our "essence," that lies beneath the veil of our ego; beyond that which we identify with as "self" – beyond name, beyond form, and beyond thinking.
Developed by living in a society of endless competition, our ego is like a reflection of us in the shards of glass of a shattered mirror where each shard represents different roles we play in different environments with different people to secure something for ourselves. It might be for friendship, sex, social status, entertainment, a job, self-preservation, or a whole host of other reasons.
Though it occurs at an almost entirely sub-conscious level, we tend to place people in our lives in the way that is most self-serving for us and meets our own self-interests.  Instinctively seeking those experiences that provide us with pleasure vs those that elicit negative feelings, those we call "friends" are those who validate us, our beliefs, perspectives, and opinions because their belief systems and interests align with ours the most.  By contrast, we tend to steer clear of people whose opinions and perspectives are different from ours.  As a result, we become polarized, avoiding those that don't agree with us and gravitating towards those that do.  "Birds of a feather, flock together."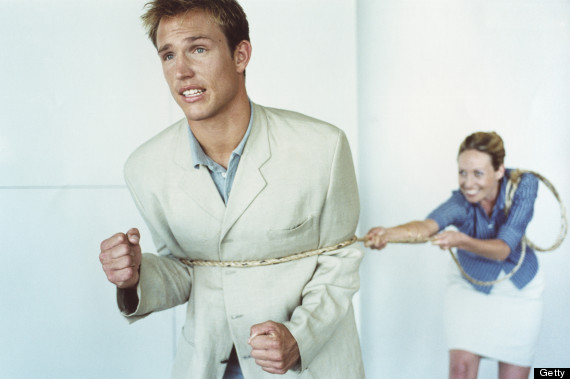 Bound to our ego we constantly seek attention, importing and gathering the acceptance and validation of others. Without it, our ego collapses in on itself. It's what drives us to seek inclusion and the company of others.
The fear and insecurity that lies behind the thin veil of our persona emerges in our time alone.  It's because we've forgotten how to simply "be."  How to be whole.
Who is truly solitary?  "A sannyasin – a solitary being, a wanderer, absolutely happy in his aloneness.  Alone, he is whole.  This 'beingness,' this wholeness, makes you a circle, where the beginning and the end meet, the alpha and the omega meet.
He desires nothing of this world.  He does not need to.  He has learned whatever was to be learned from this world; the school is finished, he has passed through it, transcended it – a sannyasin is one whose need to be "needed" has disappeared, who does not ask anything of you, they draw no meaning from you, from your eyes, from your responses.  – OSHO
This is how we are ALL born.  But, life does something to us.
All children are complete, self-sufficient, and beautiful.  They exist as a light unto themselves.  As we become elderly, a lifetime of chasing titles, the respect of others, relevancy, and the need to be needed, we arrive at the beginning . . . the solace of our "being."
We're no longer needed. The people who needed us have all disappeared.  The children have grown and have lives of their own with their own families, our spouse has passed, and now the world no longer needs us.  Nobody comes to our home anymore to pay their respect.  Even if we go for a walk, nobody recognizes us. We may have been prominent CEO's, the president of a bank, actors, actresses, celebrities, but now we feel futile. No longer needed, in the end, we all become nobody.  This is a beautiful place to arrive at if we allow it to be.
There's a beautiful quote from Jesus: "When the beginning and the end have become one, you have become God."  It's one of the oldest motifs in Egypt – a snake eating its own tail.  That's what the circle of life is, that what rebirth is, that's what becoming like children is, moving in a circle, back to the source, returning there from where you have come.
But most of us don't see the end and spend a lifetime trying to be admired and relevant, to someone, to anyone, but ourselves.  It's our need to feel relevant and to feel a sense of belonging that pushes us to compulsively seek romantic relationships or to cave into group mentality because of the false sense of security it provides us.  Most of us are terrified of being alone and often feel very lonely if we're not constantly surrounded by the attention of others.  This is why humans are inherently social and generally timid about expressing their authentic self and their true feeling in relationships or their own ideas in group settings that may be "counter-culture" or different from what most would consider "mainstream" or "consensus."
Self-expression was once a highly revered trait.  But, today having your own identity, thoughts, and beliefs, is almost seen as audacious and rebellious today if they lie outside of what we've been spoonfed to believe.  But, ask yourself, can you think of anyone you admire that isn't "different," or "weird," or fiercely independent?  Who admires people that accel at "normalcy?"
Seeking inclusion, whether we realize it or not, we often place people in our lives in a way that makes our lives work, and in building our networks of friends and acquaintances, our ego is very strategic in keeping checks and balances of what people like about us and what they don't, who we can share certain experiences with and who we can't, and we can get what from and who we can't.  We wear different hats and different masks in different environments.  It's what through countless positive and negative interactions fashions us into a version of ourselves that we project as our persona to others in a way we think will be most appealing and acceptable to others.
Operating at a subconscious level, our ego begins to emerge shortly after the age of 8 years old.  Very malleable and impressionable at this age, our ego is made up of a series of redundant, automatic patterns of behavior reinforced by experiences that had produced gains for us.  In other words, we tend to repeat behaviors that get us what we want from others.  Weighing out the payoff of choosing to interact within a framework of learned social behaviors against our need for self-expression and having a voice all our own, we are constantly governing our behaviors between two tidal forces: the ego and our essence.
Our ego, reinforced with every positive gain, getting us what we want, only chips away at our essence by constantly encouraging us to develop a persona which makes us more socially acceptable in the eyes of others.
We delude ourselves with our ego because it creates a false image of ourselves by fragmenting us into countless categories of comparison with everyone else.  From the perspective of our ego, we never see ourselves as "whole" but instead, always see ourselves as lacking something that always makes us less than whole and inadequate.  From this perspective, we can only live with the constant fear that we don't measure up.  We're never good-looking enough, charismatic enough, likable enough, or lovable enough.  The bottom line?  We're never "good enough!"  And that is the tragedy of an overactive ego.  This inadequacy is learned, not inherent, because we didn't possess it as children.
As we enter our formative years, from early adolescence into our 20s, two decades of exposure to endless corporate propaganda promoting materialism, urging us to shop, define ourselves through the acquisition of "things" and television promoting images and messages just below the level of cognition (feeding the subconscious mind) of what's acceptable and what's not, our perception of "reality," is galvanized and unshakable.  Our religious beliefs, political views, perception of others, and the world around us, is pretty much set in stone unless we can rise above the level of our karma, or social conditioning.
Catering only to the "egoic mind," our indoctrination into society is complete.  We dutifully go about the business of working, paying our bills, and trying to not ruffle too many feathers along the way.  Like chameleons, we learn to camouflage ourselves and cover up our insecurities by catering to others, both professionally and personally, in what we see as socially acceptable patterns of engagement and conversation, generally staying in the middle, as opposed to having views or beliefs that may be at the edges of the bell curve.  As Shakespeare once said, "All the world's a stage, we each are merely players."
This is detrimental long-term because it comes at a price . . . over time, we slowly lose a vast amount of our individuality as we try to blend in to secure the acceptance of others. Playing these roles we often lose sight of ourselves.
What's been stolen from us, is awareness, self-acceptance, and self-love.  Our entire "experience" of life is that of being something that we're immersed in, an experience we're having as a physical being.  Rather than being something we're a part of, it's seen as something separate from us.  It is something that's happening to us or around us and entirely external.
In a very insidious way, we're taught to "work hard," "life is what you make of it," and is measured in dollars and cents.  In essence, we're taught to be consumers.  The value of our life is found through attainment.   Our "self-image" becomes a projection.  It's just that; the image we hold of ourselves and project to others.  It's largely purchased.  With this external focus, not only our happiness but life itself is also purchased in increments.  We buy life and the experiences we have by going to work and "earning the right to have a life."  Life becomes a series of diversion tactics, designed to keep our heads emotionally "above water" and our fears and feelings of being inadequate at bay.
As consumers, we become anything but "present" because, having embraced the idea that happiness is just another purchase away, we are always hoping to import happiness from an external source.  As a result, we're never "present."  Without "presence of mind," we're never living "mindfully aware" of the moment, the NOW, that we're immersed in, but instead lost in our thoughts and "to do" lists.  As a result, we live with very little self-awareness, convinced our emotional state is entirely circumstantial and something we have little control over.
In such a competitive society, we become almost entirely identified with attainment, materialism, and the adornment, image, and preservation of our body.  Why?  Because society has no use of one's soul.  But, society can exploit our bodies, as workers, so it keeps us focused on the external with our primary focus being the preservation of our bodies.  This is why an entire dimension of ourselves, our inner dimension, goes unnoticed.  The spiritual aspect of ourselves is traded in and replaced by religion which only has us feasting on scraps from the table, nurturing the idea that we're lost souls trying to find our way home.  It divorces us from our "true" nature.
So what is this body of ours?  Let's see if we can deconstruct our hyper-fixation on our body as what we think of as being "US."
Our body is a very sophisticated technology with an intelligence completely separate from our cognitive awareness of it.  Every cell, every organ, and every tissue in our body possesses an intelligence, a software so to speak, that is performing an unimaginable number of very complex processes and activities that we are completely unaware of.   We delude ourselves in thinking, we're running the machine; it's running itself independent of any and all cognitive awareness on our part.
Made entirely from elements of Earth, it takes everything we eat or drink (which also comes from the Earth) and transforms it into the body that we temporarily inhabit, again, which is merely a living piece of the Earth.   We aren't living in these physical bodies, we're "LIFE," simply passing for a short while through and animating these bodies of ours.  Just as birth is a passageway, death also is simply a passing through point; a doorway.  There are no beginning and there are no endings, only transitions . . .
To expand upon that, if you're reading this, my suspicion is that right now, you think of yourself as being "alive."  But, what does it mean to think you're alive right now and will someday die?  That's an understandable perspective if we think that we ARE the body, but, consider for a moment that you're neither dead nor alive.  You're both in every moment!
When we are born, what is the very first thing we do?  We inhale.  We enter "the physical plane" by inhaling it.   And, when we die?  What is the last thing we do?  We take our last breath.  We "release ourselves from the physical plane" by exhaling it.  Only breath keeps us tied into these bodies of ours.
Every breath in between the book ends we call birth and dying, contains both life and death.  We inhale the life-giving properties of oxygen, O2, and exhale toxic carbon dioxide, CO2, which is fatal in elevated doses; so much so, that contrary to popular belief, our rate of breathing is not based on our body's need for O2 but rather the body's need to rid itself of CO2 in our bloodstream.  This is why when you exercise there is a more laborious, forced nature to your exhaling than there is to the effort of inhaling.
Once here, in the physical plane, we (that is to say, our bodies), exist along a continuum between the life and death of our "body," but not of "ourselves."   In any given moment, our body exists only as a ratio of percentages that include life and death, as we move along this continuum between birth and the demise of our physical body.
With the severing of the umbilicus connecting us to our mother, we are locked into our bodies.  We will never be more alive!  Growing at an alarming rate our cells propagate by dividing and multiplying much faster than they're dying.  With only so much real estate to occupy in these tiny bodies we've put on, all those new accumulating cells continue adding to our mass.  As a result, we begin growing up.  This gathering of mass, weight, and height continues until around the age of  18 – 21 where we hit a break even, and from then until around 25 years of age, we're in a holding pattern in which our cells are dying at about the same rate our body is producing new ones.  From 25 on, our body, at the pinnacle of its growth cycle, begins to go into decline.  Now, our cells begin to degenerate and die off faster than the body can repair or replace them.  Simply put, we begin to age.
In short, from birth until around 25 years of age we grow up; from 25 on we simply grow old, with every breath along our journey containing both life and death.  Again, in the physical sense of our body, we're neither living nor dead, we're both.
Just as one cannot see light, but rather only what stops or reflects light, we cannot see LIFE, only what contains it.   In other words, we cannot see our essence.  We cannot see the living entity inside animating this body we're leasing.   We, at our essence, exist only as conscious awareness, (the seat of which has never been found anywhere in the human body) and have always existed.  Birth and death are only properties of form, as everything in the physical plane is in endless transition, ever-changing, but we, in our essence, are formless with no beginning and no end.  As a living entity, we ARE life, a pinpoint of consciousness, or if you like, awareness, simply passing through and temporarily contained in these vehicles called a human body.
Made up of only 11 elements (out of the 148 known elements), all of which come from the Earth, we are just a scoop of the Earth held together for a brief period of time by our breath.  Nothing more.  Our bodies are on loan; we borrow them from the Earth, temporarily animating them, and when we depart from the physical plane the Earth will reclaim them.  The human body is simply a medium that allows life to pass through it.  They are "ours," but they are not "US."
Our "current" physical state is just one aspect of ourselves, a shell, an outer dimension hiding a much deeper and far more expansive part of ourselves that exists beyond the boundaries of time and space and beyond form.
Thanks to modern physics and our recent understanding of thermodynamics, we now know energy can neither be created nor destroyed, it can only be converted from one form to another.   In other words, all the energy in the universe that exists is all the energy that has ever existed and ever will exist.  All that is, has been part of the known universe since its inception.  All the energy, life, and even consciousness contained within our body has been part of this physical universe since its inception.  In that sense, the body you are currently borrowing is as old as the universe itself.  Ponder that for a moment.   The energy contained in every atom of your body is 13.7 billion years old.
With bodies made up of elements pulled directly from the Earth, which is an amalgamation of elements that coalesced from the dust-like remains of burnt out stars, we are quite literally made entirely of stardust, and stars were woven out of the fabric of the universe itself.  We're not living in the universe, we ARE the living universe!
Earlier I stated that at the level of our senses our perceptions are deceiving?  Advances in physics, and more recently quantum physics, in drilling down into the smallest units of physical matter, discovered something quite unexpected –  there is no "physical reality" at least not in the sense that we perceive it as "physical" or "real."
What they discovered is that our physical reality is not made up of – how do I put this? –  "physical matter," and an emptiness between the molecules and between the stars. Rather it exhibits the characteristics of a vast sea of intertwining fields of energy in which everything we perceive as physical is in fact just a dense field of energy that vibrates at a frequency commensurate with our 5 senses.  In other words, we only perceive it as "real" because we can observe it and "experience" it through our five sense organs.  But how can we trust our senses as a reliable marker for what is real and what is not?  So limited are our 5 senses, it's like looking through a keyhole and trying to surmise what is in every room of a 150 story building . . . that of course, we can't see and don't have access to.
Of all the fields of energy that exists, we, as humans, perceive less than 1% (0.0035% to be exact) of them with our 5 senses. More than 99.9965% of the fabric of this universe is imperceptible to us through our senses organs, and yet we're convinced that what we can experience through our senses is all that's "real" – and believe there is no other reality or dimension to our being other than what we can sense by looking in the mirror.
So, what is "REAL?"
When we observe the fabric of reality at the quantum level, more and more evidence seems to point to the idea that the entire universe is a conscious field of energy, a canvass of sorts, that we as individuals, and collectively as an aggregation of sentient beings, project our conscious awareness onto, which creates the experiences that we have.  In other words, we each are the center and the circumference of all of our experiences and are the center of our "own" universe.  Our "realities" simply overlap with one another's.
Here's the odd part.  Nothing, in reality, seems to exist until we consciously project our awareness onto it.  In other words, nothing exists in our reality until we become consciously aware of it.
Just as Einstein stated, that reality is just an illusion, what if what we think of as "reality" is really just another dream state, another form of consciousness?  Like a dream state, only in high definition?
Sound absurd?  Though some may think of that as straining the threads of credulity, outside of the fact that during our waking state, things tend to be more vivid and clear, ask yourself, "is reality really that different from our dream state?"
In a dream state, we see, yet without employing the use of eyes.  We hear, yet without employing the use of ears.  We taste things, but what are we tasting and what are we tasting them with?  We engage in dialogue with others, experience tactile sensations, even sensations such as moving or falling.   In our dreams, we experience all our same emotions and experience virtually every perception we experience in our waking "reality" and yet dismiss it as an "unreal" fabrication of the subconscious mind.
What if "reality" is simply a conscious projection, just as quantum physics is implying it is?  Far fetched?  For most of us, that's a leap perhaps because we've never taken the time to consider what we really are beneath the surface.  That may all be slowly changing.
In the last ten years, research into states of consciousness has had a bit of a resurgence or what could be described as a new renaissance, as scientific inquiry in the field of psychedelics is revealing more and more mysteries of the human mind.
After a surge of very promising clinical research into psychedelics (a term meaning "mind manifesting") from the 1950s and 60s, showing so much promise in treating depression, anxiety, and even schizophrenia, recreational abuse of psychedelics created both political backlash and public outcry demanding their discontinuance.  It forced the research to cease and to be abandoned by 1965.  For four decades all the wonderful findings gathered had all but been lost.  But, in the early 2000s, thanks to the tenacity and groundwork laid by a tremendous team of scientists from multiple disciplines, the Federal Government allowed research to resume, and what we've learned about the human mind, has been nothing short of extraordinary.
Used for thousands of years, it is well known that compounds such as psilocybin, derived from mushrooms, as well other psychedelics such as LSD and ayahuasca (often referred to as "the God drug"), create what can only be described a "mystical experiences" – typically described as the dissolution of one's ego followed by a sense of losing all identification with one's body, and a merging with nature and the surrounding universe.  A sense of being connected to everything that is.
Those that have taken the deep dive into what we casually and even within the halls of academia refer to as a "trip," report feeling flooded with love, beauty, and peace beyond anything they could imagine being possible.  They all come back to their baseline level of consciousness, suffering from the same ineffability; a complete inability to describe what they experienced.   They emerge from the experiences with unshakable convictions, the most important of which, is that ALL participants are sure beyond a doubt, that what they experienced was not at all "just a figment of their imagination."   They felt very strongly that these experiences "opened portals of perception" to other dimensions of reality, but in no way feel their experiences were hallucinatory.
It's easy to hold to the belief that we are living "IN" the universe, when in fact, the physical form we take on in this physical reality, emerged from and is enmeshed in the universe.  Our bodies are vessels made from and housing the universe itself.  We (in the physical sense) "ARE" the Universe!
Consider the fact that half the capacity of your lungs is outside in the trees.  The entire water content of your body is from the ocean. The entire physical mass of your body came from the soil in the form of fruits, vegetables, nuts, and even the animals you've consumed over the course of your lifetime.  Your body is an accumulation of everything you've ever ingested.  The energy powering your cells originated in the sun and was converted into physical mass by plants.  Ingested by you, this stored energy is enzymatically converted by your body into the physical mass you identify with as being "you."
Knowing the history of the universe is to know that Earth and everything on it, including your body, is made of stardust and is entirely "solar powered."  The Sun is at the very heart of your existence in the physical plane and is what is powering every aspect of your biology. One might even say that the Sun is your power cell, and is, therefore, an aspect of your physical system.  The point being, we are connected to everything that surrounds us.  This acknowledgment of our connection to everything was expressed as far back as the 1st century in the ancient Emerald Tablet of Hermes Trismegistus, in which Hermes wrote: "As above, so below, as within, so without, as the universe, so the soul."
Perhaps a more concrete example will suffice.  Think of the water cycle as an analogue for understanding this concept.  Just as a drop of rain (a liquid with mass) is formed by the coalescence or aggregation of water vapor (an invisible gas), the moisture it's pulling out of the air ultimately came from its source, the ocean . . . For a span of time, it is separate from its source, the ocean, but it "IS" the source, the ocean, and will someday return to its source, the ocean.  So, it is with physical form.  The physical aspect of your being that you identify with as being "YOU," is nothing more than the product of focused consciousness that pulled together fields of energy and coalesced them into a density of material that you perceive as your physical mass.  Again, your body is "yours" but it's not "you."  This life is just a rite of passage that involves a body that belongs to you, but is not you.  You, and every atom in your body, are as old as the Universe itself and arguably older because the universe exists within the parameters of time and space which are just constructs of the mind that arise from the perception of being separate.  I, and many mystics, sages, gurus, and teachers would argue "YOU" have no beginning and no end . . .
We tend to maintain this illusion of being separate from everything because society breeds an outbound focus.  As observers looking out from behind these eyes, we delude ourselves by clinging to the belief that we are separate from the universe, that we are "here" in these bodies, and life is "out there," as something external to ourselves.  But, "THERE" is a devious trick of the mind.  The mind always makes us interested in things far away, over "there" so we can be lead from here to there.  Our attention is always wandering to another place, another person, another thing, another time.  As a result, we are never "HERE" and almost always elsewhere, lost in the capricious nature of our thoughts.
In India, there is an ancient proverb – diya tale andhera– which means "there is darkness under the lamp."  A lamp provides light that can fill an entire room and yet right underneath of it lies darkness.  As is the case with man.  We are capable of seeing all that surrounds us but incapable of seeing ourselves, within.  We delude ourselves thinking life is "out there" and worse yet, that we are separate from it.
Why would I say something as preposterous as "life isn't 'out there'?"  Consider for a moment that you have never "experienced" anything outside of yourself.
Sadhguru, an eastern guru (teacher) noted,
"Whatever you look at, you see from within yourself (from inside yourself looking out).  Whatever you hear, you hear from within yourself.  Where have you seen the whole world?  Within yourself.  Have you EVER experienced anything from outside of yourself?  
EVERYTHING that has ever happened to you is only experienced from within you:  Darkness and Light happen within you.  Pain and pleasure happen within you.  Joy and misery happen within you.  Have you ever experienced anything from outside of yourself?  No."
"So the question is, what happens within you and who should determine how it happens?  Someone else?  "WE" determine what happens within us.  We alone determine how we experience life. To believe otherwise is the ultimate form of slavery and means how we feel will always be determined by other's choices."
                                                                                                         – Isha Foundation Goalcast
Though many reading this may feel insulated from the world "out there" and from others, sometimes creating feelings of loneliness and being all alone, we are never alone.  This is merely a story our ego has created by living through constant comparison.  It's a failure to see our connection to everything we are a part of that leaves us feeling isolated, alienated, separate and alone.  Seeing this connection brings an unceasing joy.  It helps to see that we exist, we always have, and we always will.  So, enjoy the journey because the journey has no purpose.  The journey is the purpose!   Every experience we have is only lending itself to the evolution of our consciousness because everything is our teacher.
"Death is not the opposite of life.  Life has no opposite.  The opposite of death is birth. Life is eternal." – Eckart Tolle.
We, like everything else in the physical plane, are a unique, short-lived manifestation of the universe, much like waves on the surface of the ocean are an extension of the ocean itself.
Each individual wave on the ocean's surface represents a discrete and uniquely individual event that is separate from every other wave on the surface of the ocean.  Like us, a wave has a brief and distinctly separate life cycle from every other wave, but at the same time is connected to every other wave, because below that surface they all arise from the same ocean.  Every wave emerges from the same source, the ocean, and each wave "IS" the ocean.
So it is with each individual's life in this "physical" plane.  Though appearing on the surface to be separate from all other waves of expression (physical expressions of the universe) that arose from the source field and give rise to the physical universe, (in the form of people, animals, plants, planets, stars, etc.) on a deeper level, woven out of the fabric of the universe itself, we are all ONE with the universe because, we ARE the universe.  Each one of us is intimately tied into this vast sea of intertwining fields of energy we call the universe because we ARE the universe, just as each wave on the surface of the ocean IS the ocean.  We have all emerged from the same source, the same sea of energy, as we all came forth from something "formless" into something taking on or congealing into a well defined "form." 
It may be a bit of a mental catapult, but if you can think of the universe as a vast sea of invisible, formless energy, where non-physical fields of energy coalesce and condense into physical matter, we take on form much the way water vapor, imperceptible to the eye, condenses to form clouds, and ultimately rain and various other forms of precipitation.  Likewise, everything with "form" in the physical universe, including our bodies, is merely a unique manifestation of the same "formless," imperceptible ocean of energy that gave rise to the physical universe itself and everything in it.
Everything that exists is just variations on a theme; a different wave of consolidated energy in the form of a human, a different physical expression of the original "source energy" or "source field," (some may even call God) but nonetheless all emerging from the same source, the same sea of energy (God) as it emerged from something formless, nebulous, and intangible, into something perceptible and with form.
Just as a drop of rain, or a dewdrop on a leaf or a blade of grass, is formed by the condensation of moisture in the air, the moisture it's pulling out of the air ultimately came from the ocean . . . for a span of time, it's separate from its source, the ocean, but it is the source, the ocean, and will someday return to its source, the ocean.  We're not separate from a creator, we are part of the creator, which is creation itself.  The creator and the creation are not mutually exclusive, but rather, mutually indivisible.  The creator is the creation, and the creation is the creator.  EVERYTHING IS ONE!!!
John Lennon glimpsed this idea when in the song, I AM THE WALRUS by the Beatles, he wrote, "I am he, as you are he, as you are me, and we are all together…"
He understood that we're all connected and we are all one.
What we are is something that cannot be defined, only defiled by attempts to define it.
These labels we pin on ourselves are "MAYA," the illusion of "self."  It's a false image.  This self-perception we have of ourselves is only an illusion that exists in relation to everything else we come in contact with or experience.  This shell that we hide behind has been constructed over the course of our life and is nothing more than an accumulation of impressions that have been made upon us.  It's a collage of labels we identify with and have pinned to ourselves, believing the labels themselves give context to who we are.  They're all illusions of course.  None of the labels we use to proclaim who or what we are can ever define what we truly are.  It's blasphemous to even attempt to do so.
Because of the way we've structure society, we're turned inside-out.  Over time we slowly lose the intimate relationship we're having with ourself.  We become oblivious of our connection to everything surrounding us, seeing ourselves in the context of comparison to everyone else.
So why is it important to really understand who we are?
How we see ourselves is ultimately how we see the world we navigate through day after day.  It colors our interpretation of everything and therefore contributes to the world we collectively create together as we interact with one another and every living thing on this beautiful planet of ours.  We either see ourselves as separate from the whole of existence or a beautiful expression of it and intimately woven both into and out of it.  If we see ourselves as the latter then everything we do is viewed with a sense of inclusion, not exclusion.  It's what creates a sense of community; not just a community of people, but a community of all living things.  Why do I believe that the latter statement is so important?
"Everything we do affects the whole of existence."  There is no such thing as a benign act.  This is very important to understand, because the more we connect with and understand ourselves, the more we understand our connection to others, the environment, the planet as a whole, and the whole cosmos we're a part of.  The world as it is is only a reflection of how we see ourselves as individuals and collectively as a community.
The delicate "web of life" that sustains all of us is such that there is an extraordinary "inter-connectedness" to everything.   Nature abhors a vacuum, and so as a consequence of its flawless design, nothing in nature is "independent!"  Instead, every thread in the fabric of nature is "interdependent" with each and every living and non-living thing relying on the other for its continued existence.  Every living thing is contributing to your existence so that you may live.
Something to keep in mind when one considers the world that we've divided up into countries, states, politics, social strata, class distinction, race, religion, ethnicity, and so on.  All these distinctions leave us feeling disconnected and cut off from one another.
So then, why can't we feel this connection to EVERYTHING?
It's our identification with everything material that leads us to believe there is nothing beyond what we can perceive with our five senses, and even if there is, we tell ourselves, we don't have time to think about all that nonsense.
It's fascinating to me that we live in a world where we are surrounded by science and technology that can detect all kinds of things that lie beyond what can be perceived by our senses, and yet we still continue to hold the belief that we are our bodies and there is no deeper reality than what we experience on the most superficial level with our five senses.  We're left thinking this is all there is and that's frightening.  So, through the ages, we created elaborate myths to quell our fears.
Religion, in a very futile sense, tries to bridge the gap between the ethereal realms and the "here and now," but, religion is insufficient at soothing our fears of the unknown and what lies beyond because one doesn't practice religion, it's only a one hour segment of most believer's week.  Its entire focus is outbound, dividing creation from its creator, when in fact the two are completely indivisible. It's predicated on a dogma that is archaic and non-sensical.  Its ritualized, rehearsed, redundant mental conjecture, which requires very little to no thought or self-discovery, nor does it require a peering into the abyss because the answers are all provided in advance.  It doesn't advocate an inward journey but rather an external projection to connect with a divine entity, "out there" beyond the physical realm.
Before the age of technology and all the countless diversions from one's self that come with it, men had accessed a much deeper reality.  The ancient wisdom of countless sages who penetrated the veil of this physical reality by going beyond "mind" and "thought" has been almost entirely forgotten and replaced by an epidemic of amnesia, an unknowing of who and what we truly are.
We in the western world, as opposed to those in the eastern world, have chosen an institutionalized, somewhat spoon fed way of thinking (or lack thereof) and seeing ourselves and the world that surrounds us, over a much deeper and profound knowledge discovered by Buddha and other ascended  masters, that lies beyond the wellspring of thoughts that are constantly bubbling up inside us.  We have divided ourselves into our essence and our persona by dissociating with our true essence and replacing it with a surface personality, with an ego, and countless societal labels, distractions, and technology.
Buddha said, in the Kalama Sutra, "in order to ascertain the truth, one must doubt ALL traditions, scriptures, teachings, and all the content of one's mind and senses."
Truth and essence lie beyond all such things; beyond our persona, beyond thinking, beyond the mind.  In stillness, we find ourselves by discovering there is no "self."  That may be bothersome to some, but I for one take comfort in knowing I'm connected to everything, that I have no beginning and no end, that I'm part of a whole, that I'm limitless, eternal, and exist both within and without.
More to come . . .